Methamphetamine Decontamination
Finding out that your home or rental property is contaminated with meth can be devastating
Methamphetamine components in the air, or on surfaces, can cause health issues in the short term with your skin, eyes, and respiratory system.  Long term effects of meth exposure can include genetic defects, brain damage, birth defects and cancer, so correct decontamination of your home is important for your family's health.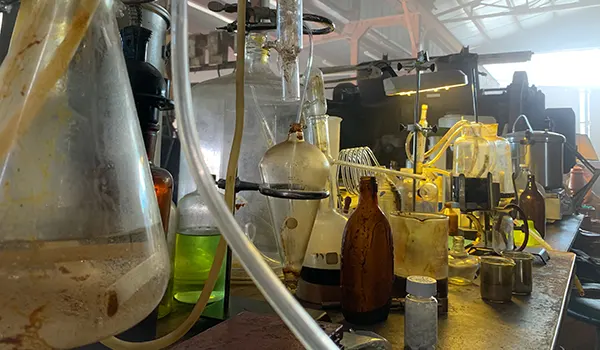 The NZ Standard (NZS 8510:2017 Testing and decontamination of methamphetamine contaminated properties) requires that you vacate and decontaminate the house. If you have tenants, you need to make sure they leave the property.
The next step is to have your property tested.
It is important to choose a tester that is IANZ accredited to NZS 8510:2017 Testing and decontamination of methamphetamine contaminated properties.
This will ensure they follow the NZ Standard, and you can be assured that they will carry out the testing correctly.
Many people undertake a Screening Test first which will determine if meth is present or not. If your Screening Test shows that there is meth present in the property, a Detailed Assessment is then required to ascertain what levels of meth are present and on what type of surfaces. Anything less than a Detailed Assessment is not sufficient for quoting purposes.
Using your Detailed Assessment report, Savy Enviro Services can provide you with a comprehensive quote advising you of the most suitable clean-up plan.
If you need help understanding your lab report, Savy Enviro Services experienced staff can talk through the report with you and answer any questions you may have.
Savy Enviro Services strongly advises against property owners cleaning meth contamination themselves.
In order to obtain a clearance and meet council requirements, the decontamination needs to be carried out to the NZ Standard.
There is the potential for health risks to those attempting the clean due to inadequate PPE (Personal Protective Equipment) and hazards on site.
Ultimately, any of the above points will result in more cost to remedy. Each time the property fails a lab test, further decontamination is required and therefore further testing.
To minimise costs and to ensure the health and safety of current and future occupants, your decontamination should be carried out by an experienced company.
At Savy Enviro Services we are committed to helping make this worrying time as stress free as possible. We are happy to work with your insurance provider or directly with you to successfully decontaminate your property quickly – all whilst taking care of the health and safety of you, your family, and the environment.