Commercial
Safely removing asbestos from your business with minimal disruption
PROTECT YOUR BUSINESS, KEEP THE PROJECT MOVING, ON TIME AND TO BUDGET!
Savy Enviro Services are experienced in commercial asbestos removals for landlords, business owners, insurance companies, real estate agents as well as government departments, correctional facilities, the education sector and the health sector.
Commercial Asbestos Removal Services
Savy Enviro Services understands that large, commercial projects are important to get right the first time. In order for your business to continue while asbestos removal takes place, we are happy to discuss options with you so there is minimal disruption to your day-to-day operations.
Our staff are experienced in project management so not only can we arrange the asbestos removal aspect, we're able to liaise with or manage your other trades to ensure a smooth project execution.
Many asbestos removal companies will require you to have your own insurance in place for the project to cover them. At Savy Enviro Ltd we take responsibility for the removal and are fully insured, not only with General/Public Liability Insurance but also with Environmental Insurance.
Savy Enviro Services are happy to complete your Health & Safety Prequalification documentation, provide evidence of our robust Health & Safety system and complete inductions as required.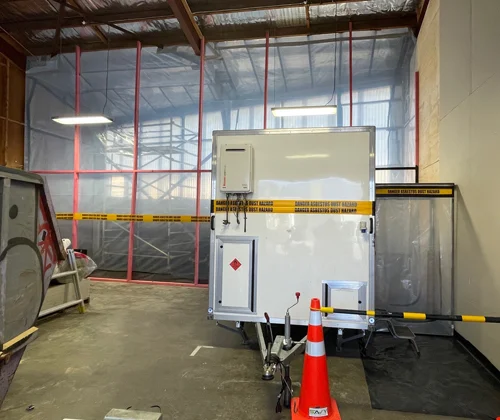 What is the process?
To learn more about the process for asbestos removal with Savy Enviro, download our free step-by-step guide to understand each part of the process in more detail.
Got further questions?
If you need to discuss any aspects of your project, our team is here to help – give us a call to see how we can assist with your project!
WHERE ASBESTOS CAN BE FOUND IN COMMERCIAL BUILDINGS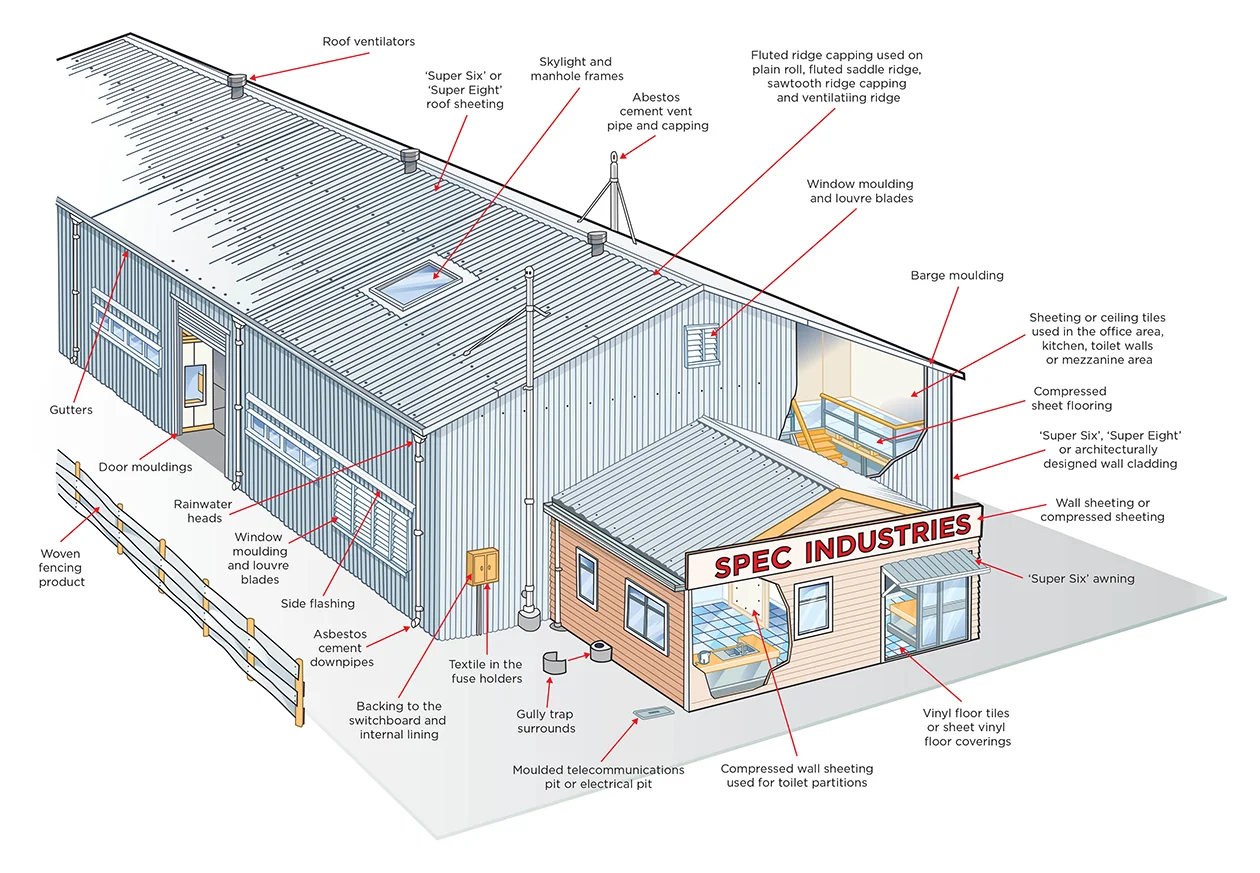 Our Commercial Asbestos Services Cover It All